Speaking for Fire (DVD)
$10.00

In Stock
Speaking for Fire (DVD) by James Bluewolf, illustrations by Carolyn Wing Greenlee
When Fire destroys life and land, the peoples want to be rid of him. It seems no one will speak for Fire until a most unlikely voice is heard.
Speaking for Fire, narrated by author James BlueWolf in the tradition of native storytellers, and illustrated with cut-paper designs by Carolyn Wing Greenlee, is brought to life in a stunning video version of the original book.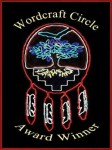 WINNER
Wordcraft Circle of Native Writers and
Storytellers Children's Literary Award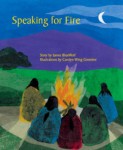 Also available in book form.